Our agents are special and treat each and every customer regardless of the type or size of transaction with a personal and professional touch. The goal of each agent is to know your expectations and work with you to ensure we meet your expectations. This is accomplished through personal and professional relationship and communication, which each agent brings to the engagement.

Patricia Hatch, Broker Owner
A real estate professional since 2012, Patricia is known for integrity, diplomacy, and sincerity in all her dealings. In her tenure in the business, she has first and foremost strives to be someone in whom her clientele and colleagues can put their trust and faith. A former IT project manager for nearly 20 years, Patricia uses her planning, organizational, and communication skills to effectively work through the home selling/buying process. When working with clients, Patricia is assertive and effective without being too aggressive. Patricia and her family moved to the North Florida area in 2009 and offers a seasoned knowledge of the area and an intimate understanding of what makes each distinct residential nich so special. Above all, Patricia values relationships over transactions, and much of her business comes from repeat clients and referrals. Patricia provides the same level of unmatched service for all of her clients , in any stage of their real estate journeys.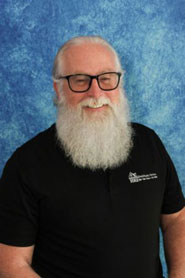 Keith "Claus" Hatch, Broker Owner
I have held my real estate license and participated in the real estate market since 2014. As a former CPA, I enjoy working with real estate investors and analyzing the market to ensure my buyers and sellers obtain the best possible market value.
With my financial experience, I have built predictive models to identify properties that can meet customer-specific returns on investment (ROIs). And, with a team of experienced inspectors and contractors, the probability is increased of a successful investment transaction.
In addition to my real estate career, I am an ordained Pastor with Community Church of Keystone Heights, Founder of Center Cross Ministries, Member of the Lake Area Kiwanis, and, each year around Christmas since 2019, Santa Claus is often seen somewhere around me. And as Claus, we provide for numerous needs of children within our market area.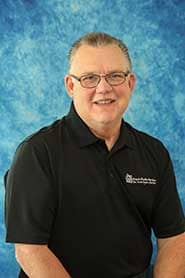 My name is Jeff. I was born and raised in upstate New York before moving to Atlanta GA where I lived for 20 years. My family and I then moved to St. Johns FL where we have lived for 23 years. Since moving to St. Johns there has been a tremendous growth in the area that sparked my interest in real estate. Most of my career has been working in the food industry with an emphasis on food safety and quality assurance. I worked closely with the military, USDA, and FDA to ensure compliance with guidelines and regulations.
I now utilize those skills and the many years of experience to provide the same level of quality service to meet the unique needs and expectations of my customers. In my spare time, I enjoy bowling, golf, cards, music (DJ), and spending time with my family. As a husband, father, and grandfather, home and family are my number one priority. I look forward to building long lasting relationships with my customers and their families to make their home buying a dream come true.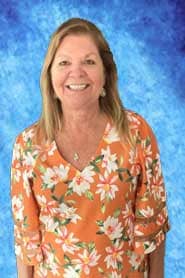 LaDonna.....I am a native of Florida growing up in Mandarin which is south Jacksonville. I was formerly married to an Army veteran that gave opportunity to be a realtor in Alabama, Arkansas, Georgia and now Florida beginning in the 90's. My real estate career has offered opportunity to be both a sales associate and property manager of single family and multi family homes. I am currently working in multi family as General Manager of three apartment communities.
I am blessed with 2 adult children, a daughter that is a successful business owner and a son that is active duty military. My children have blessed me with 7 grandchildren and 1 great granddaughter. Family are prize possessions and anytime I can spend with them is the best. I enjoy the outdoors, boating, bicycling, gardening and socializing with family and friends.
I will provide excellent service, meeting your dreams/goals to the best of my ability whether you are selling, buying or rental properties.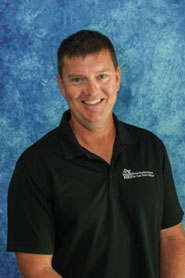 Matt grew up in Keystone Heights and has seen the community grow over the years. Here long enough to understand the history of what makes this community and surrounding towns special, he also recognizes the great potential that has yet to be realized for the area. Since receiving his real estate license in 2018, Matt has enjoyed the relationships he has established with his customers and loves meeting new people. Buyers and sellers have peace of mind knowing that he is working on their behalf to make the real estate transaction as smooth as possible. Home buying or selling doesn't have to be a stressful process. With Matt working for you, your concerns and preferences are important, your questions are answered, and you will have someone to walk through the entire process with you step-by-step.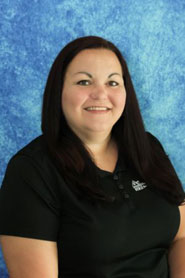 Michelle has been a real estate professional and agent with Hatch Realty Services since 2019. Her real estate efforts are focused on Baker County and Jacksonville. In her free time, Michelle enjoys her family, the outdoors, and camping.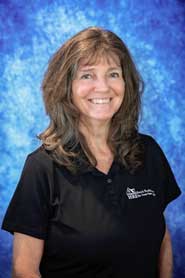 Sharon... I was raised on the beach in Wilbur-By-The-Sea and my husband in Ormond Beach. We moved to the Keystone Heights area in 1980, drawn by the many beautiful lakes and quiet country living. We raised 5 children and became forerunners in the growing Home School Movement. Yes, all 5 are college graduates!

I became a real estate professional in 2018 and recently joined Hatch Realty Services. I am so excited to be a part of this growing company built on integrity and look forward to growing with them.

I am enjoying life as a busy grandmother of 12, still having fun swimming, fishing and rock skipping and finding the right homes for my valued customers.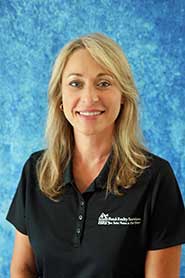 Tina..... My family left the Indiana snow for the Sunshine State when I was 7 years old. I grew up in Putnam County, Florida where I met my husband and married in 1993. We have two daughters and five beautiful and brilliant grandchildren. I love spending time with family as well as quiet time on the lake floating, boating, fishing or paddleboarding. I love the lake life, and I would love to help you find your dream home, too! Whether you're a first-time home buyer or empty nester like me, I will be with you every step of the way.